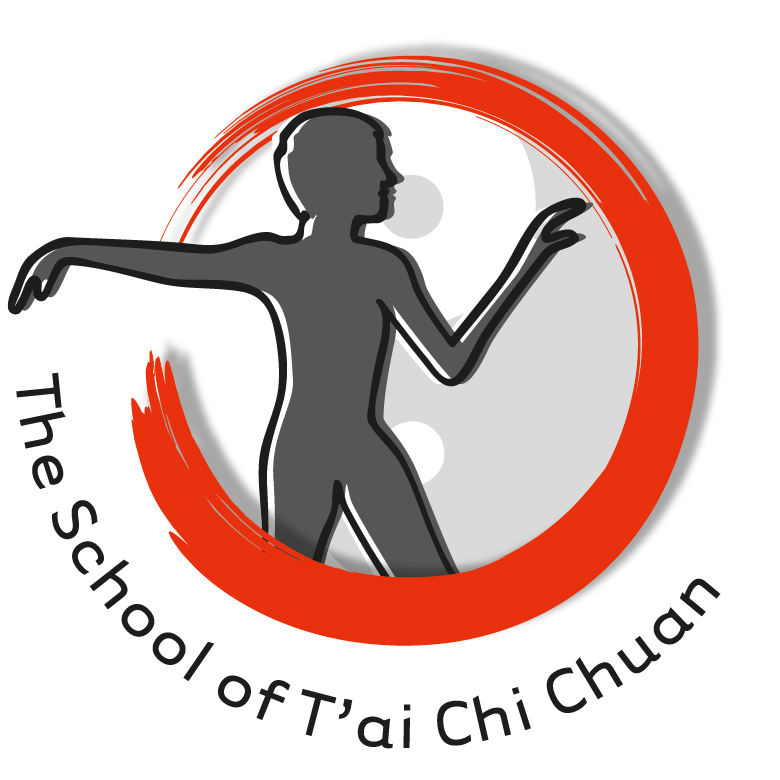 The School of Tai Chi Chuan Amsterdam – Tai Chi Foundation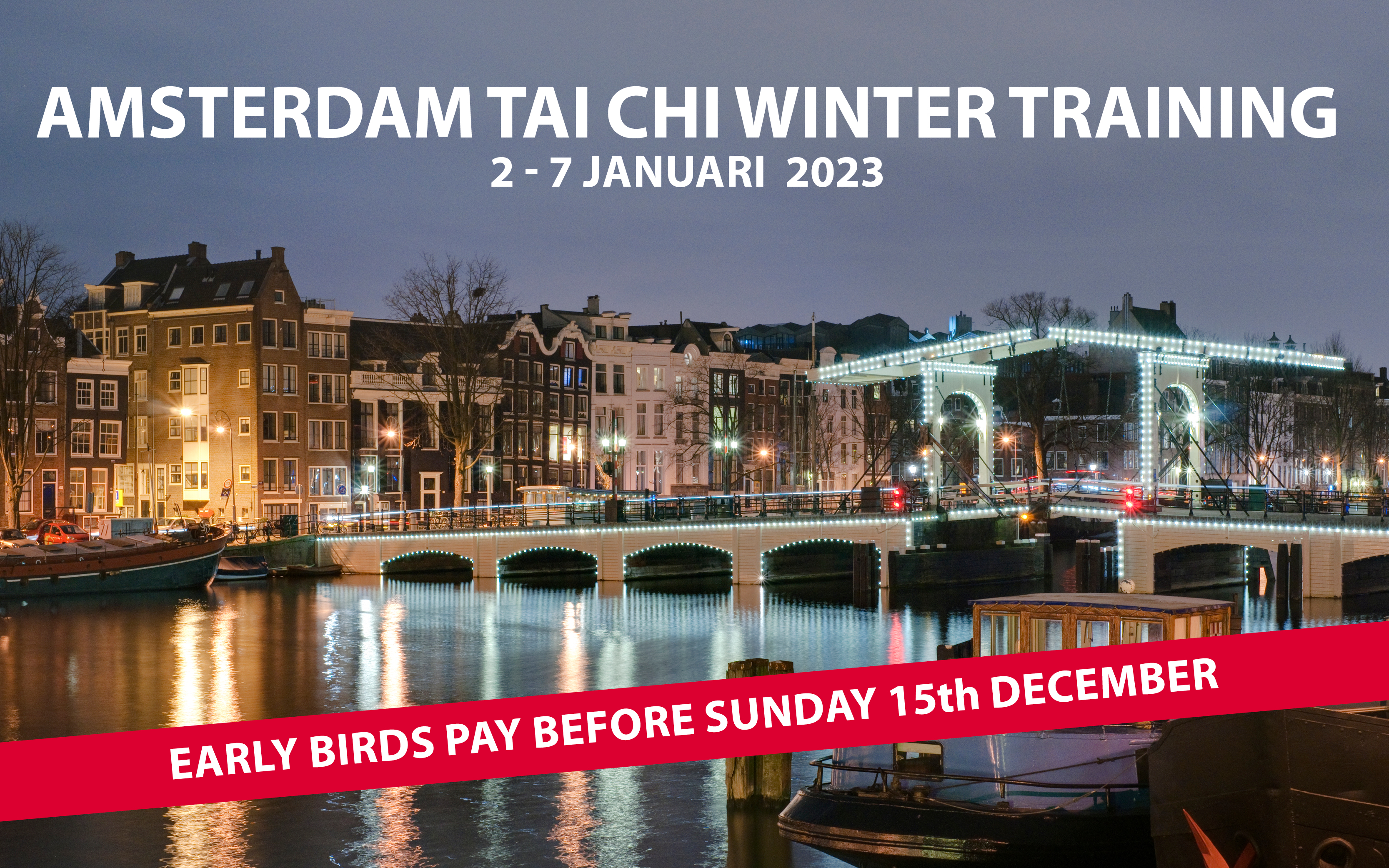 The training starts on Monday, January 2 at 9:30 a.m. and ends around 6 p.m. on Saturday, January 7.
The end party is on Saturday night. Please arrive on Sunday Jan 1st or earlier.
The 8 level gathering will be included in the 6 day schedule ( no extra day).
PRICES AND PAYMENT
ATTENDANCE FEE WT2023 AMSTERDAM
Price list WT 2023 6 days
 For Europe
For USA 
 Prices in € euros
Deposit By Dec 15 
After
Dec 15
Deposit
By Dec 15 
After
Dec 15
Just Tai Chi package
504
 560
420
476
B1 Apprenticeship and Tai Chi package
 594
660
495
 561
Apprenticeship and Tai Chi package
 549
610
 458
 519
Minimum deposit is € 150, –
To help smooth the administration process please consider to register and pay online.
Payments to be made at:
STCC Amsterdam (in full: Stichting the School of Tai Chi Chuan Amsterdam)
Kerkstraat 441, 1017 HZ Amsterdam, Netherlands
IBAN: NL43INGB0000285299
BIC: INGBNL2A
the name and address of the Bank: ING , Bijlmerdreef 109, 1102 BW Amsterdam, Netherlands
–> If you pay from American bank account routing codes do not apply in EU-zone, initial bank account number is 285299

NB If you don't pay online, please fill in the registration form below 
LOCATION
The Amsterdam Tai Chi School is at Kerkstraat 441, 1017 HZ Amsterdam.
It is nicely located in the city in a friendly neighborhood. In between classes you can take a walk by the canals or after a nice relaxing day of Tai Chi, have a drink in one of the warm cafés. The School is easy to reach with public transport. From Schiphol Airport to Central Station it takes about 20 minutes by train. From there you can take tram 4 destination Station Rai and get off at stop Keizersgracht or Prinsengracht. Switch on Google maps and find your way to the facility. From there it's only a 5-minute walk.
For the training we have also arranged two extra venues all within 15 minutes bike ride or public transportation (tramline 19, direction Sniep)
Muiderkerk: LInnaeusstraat 37, 1093 EG Amsterdam. (tramline 19, stop 1ste van Swindenstraat)
Barabarschool: Eikenplein 3, 1092 CC Amsterdam (tramline 19, stop Wijttenbachstraat)
Muiderkerk
Flex 427
Barbaraschool
ACCOMMODATION
You are responsible for your own accommodation. Instead of booking a hotel, you can also take a look at Airbnb, www.airbnb.com. You can rent apartments all around the city through this website. Contact your Tai Chi buddies and book a nice apartment together. Last Winter Training a couple of our apprentices had a good experience dealing with Airbnb. So talk to your friends and book online. At their website you can find more information. Here is a list of hotels in the vicinity of the training location at the Kerkstraat.
Prices vary widely, depending on market conditions and the number of stars of the hotel. To get a competitive price we suggest you go to either www.booking.com and find the hotel you're interested in. Check the price for the room you want and then, instead of booking through either of these sites, contact the hotel directly, and ask for a 10-15% discount. As all hotels have to pay around 15% commission to these booking engine company's they will usually agree. Amsterdam also has a lot of hostels. On https://www.hostelbookers.com you can find more information and a lot of options.
POSSIBILITIES OF SUPPORT
We find it important that all apprentices feel that they are most welcome to join the training, even if there are financial constraints. Here are three ways to help you with that.
Apprentices who can lead an apprenticeship and/ or teach a PH /Sword class will be paid an hourly fee that will be deducted from their attendance fee. If you want to teach, send your request to our coordinator (t.b.a.)
Just like previous trainings we are always looking for volunteers who want to help during the training in return for a discount. It can either be a small or bigger contribution. If you want to help as a volunteer, send your request to: kkrikhaar@gmail.com
Thirdly you may want to consider the Bernie Dushman Scholarship Fund (BDSF). This Fund supports students/apprentices financially to attend a training. Scholarship Applications are available at the TCF website,  www.taichifoundation.org/scholarship-information. Applications submitted well before the start of the training are more likely to result in awards given the limited amount of funds available for scholarships and the time required for application reviews.
PHOTOGRAPHS VISUAL/AUDIO IMAGES&RECORDINGS
Any person who attends the WT 2023 grants permission to TCF to record his or her visual/audio images, including but not limited to, photographs, digital images, voices, sound or video recordings, audio clips, or accompanying written descriptions, and, without notifying such person, to use his or her name and such images for any purpose, including advertisements for future programmes and events. If you would prefer that your image not be used please let us know during on-site registration.
NB If you pay online you don't have to register here