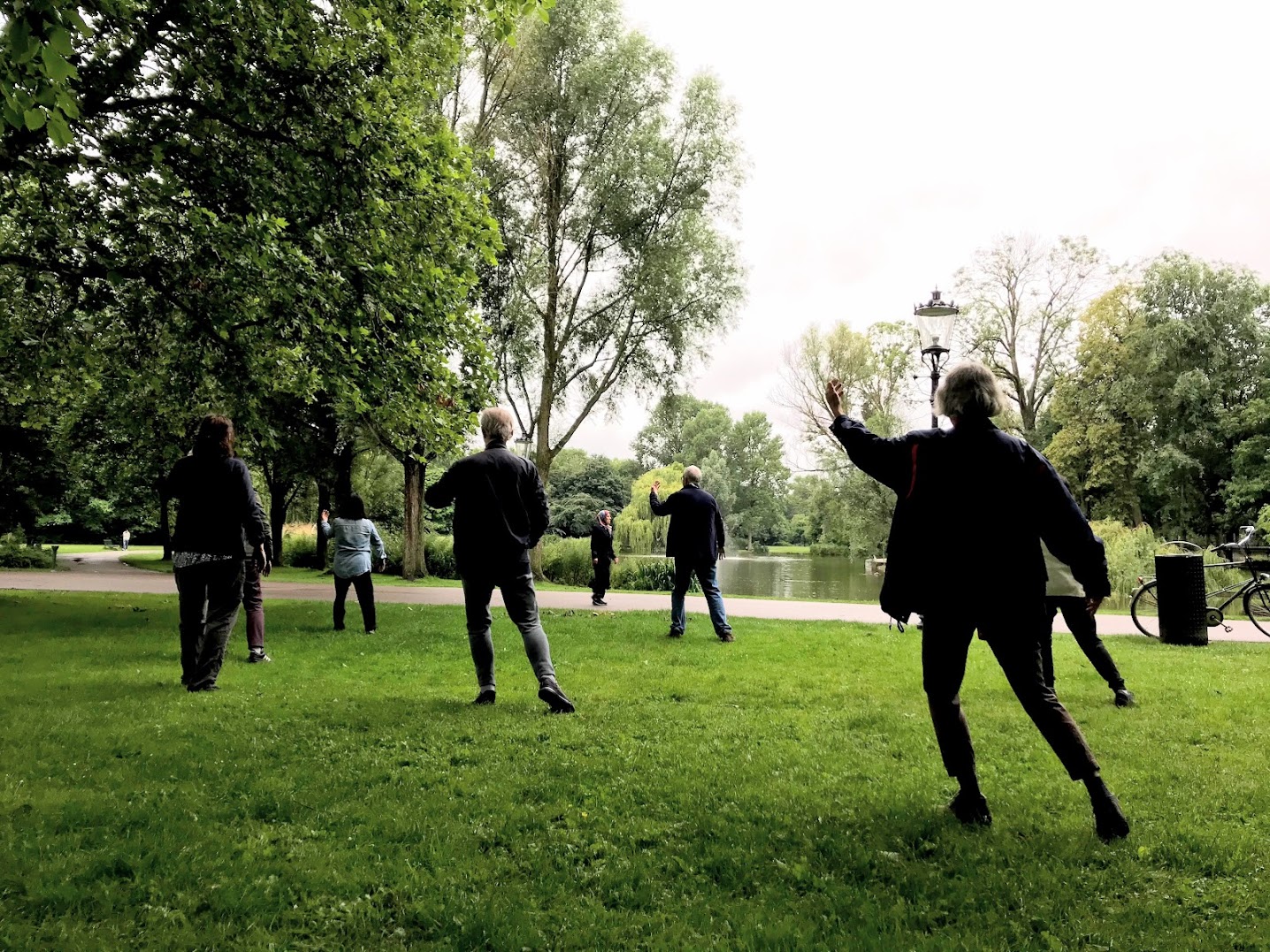 Tai Chi in het Park
Westerpark
Monday 19:30 : 20:45

Same location as previous year, at the bakery at the bridge.
Oosterpark
Wednesday 19:30 : 20:45
We gather at the tree opposite the music dome.
So walking from the entrance on the Linnaeusstraat opposite the 1st van Swindenstraat, the music dome is on your left, the tree on the right.
The sessions in the park will not be a "class" in the usual sense.
We offer this hour the opportunity to practice your form with a group. You will see that the practice is different with a group than when you do it alone. Attunement to each other, learning by observing and feeling. The teachers give points for attention for a round, do exercises from roots and branches of QiGong to deepen your form.