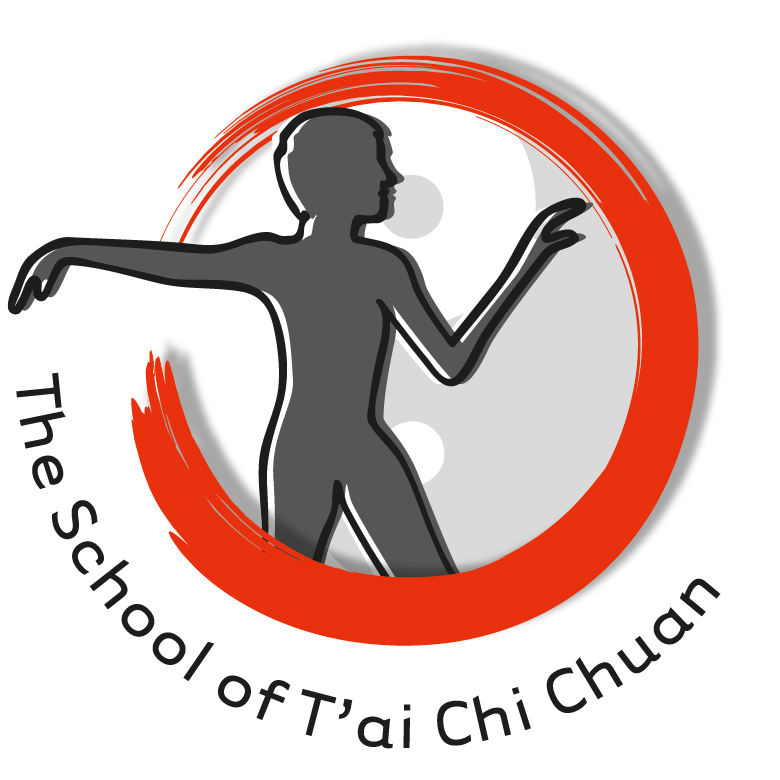 The School of Tai Chi Chuan Amsterdam – Tai Chi Foundation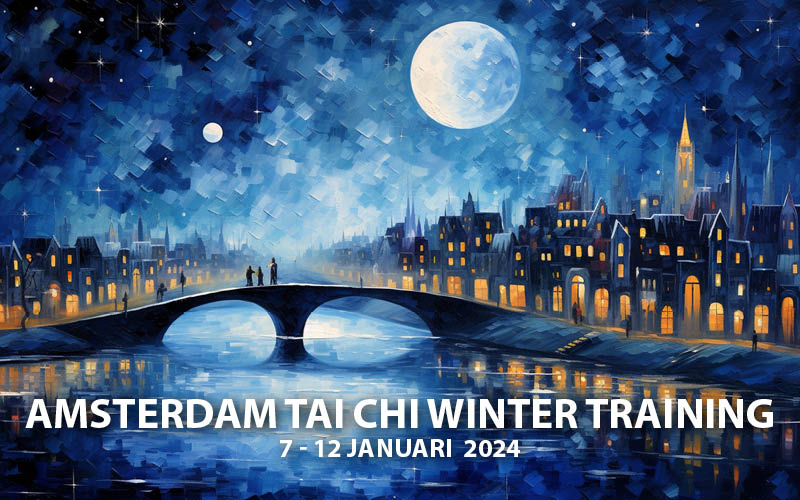 Welcome to the European Winter Training 2024
The Training starts on the Sunday morning January 7th at 9:00 AM and runs a full 6 days until Friday January 12th 5:00 PM with party afterwards.
Please arrive on Saturday January 6th, from 2:00 AM for the Welcome session with orientation, teachers' preparation, and WFW introduction at the Kerkstraat.
Eight Level students gather on Friday January 5 at 1:00 PM at the Kerkstraat school.
We look forward to see you again!
PRICES AND PAYMENT
ATTENDANCE FEE WT2024 AMSTERDAM
FOR EUROPE
Deposit
By Dec 15
After
Dec 15
Tai Chi package
€ 585
€ 650
Apprenticeship B1 + Tai Chi package
€ 675
€ 750
Apprenticeship + Tai Chi package
€ 630
€ 700
FOR USA
Deposit
By Dec 15
After
Dec 15
Tai Chi package
€ 520
€ 585
Apprenticeship B1 + Tai Chi package
€ 600
€ 675
Apprenticeship + Tai Chi package
€ 560
€ 630
Minimum deposit is € 150, –
To help smooth the administration process please consider to register and pay online.
Payments to be made at:
STCC Amsterdam (in full: Stichting the School of Tai Chi Chuan Amsterdam)
Kerkstraat 441, 1017 HZ Amsterdam, Netherlands
IBAN: NL43INGB0000285299
BIC: INGBNL2A
the name and address of the Bank: ING , Bijlmerdreef 109, 1102 BW Amsterdam, Netherlands
–> If you pay from American bank account routing codes do not apply in EU-zone, initial bank account number is 285299

NB If you don't pay online, please fill in the registration form below 
WHAT"S ON THE PROGRAM
The program allows for both plenary sessions on Form, Sword, and Push Hands, and offers various Push Hands levels for more detailed focus.
Also, B1, B3 and Fundamentals Apprenticeships are programmed. More apprenticeships can be organised according to the wishes and needs of the participants. Tell us what your next level teaching challenge is, and we'll try to accommodate that in the schedule.
Kids Games Experienceship
On request of many the training offers a Kids Games Experienceship for engaging with
the Kids Games in which you will recognize the Tai Chi Principles working with young children.
Kids Games Experienceship
The Amsterdam Winter Training 2024 offers a basic experienceship for the Tai Chi Kids.
The word "experienceship" is used here to emphasize that these skills are acquired, learned, honed, shared and sharpened over time.
In the last session the group eye is used and each individual receives feedback.
Are you ready to pass these games by (self)-assessment?
We will play with all the original Tai chi Kids games and take an hour per day for several days.
In case you would like to join it is recommended that you are on fundamentals level, or
aware of the tai chi principles, or that you work with children in your home environment.
Experienceship can be joined each time it is offered.
There is a whole world of qigong application we could play with, let's see how far we get this winter.
It is great fun!
Register if you would like to join, no extra costs.
LOCATION
The Amsterdam Tai Chi School is nicely located in the city in a friendly neighborhood. In between classes you can take a walk by the canals or after a nice relaxing day of Tai Chi, have a drink in one of the warm cafés. The School is easy to reach with public transport. From Schiphol Airport to Central Station it takes about 20 minutes by train. From there you can take tram 4 destination Station Rai and get off at stop Keizersgracht or Prinsengracht. Switch on Google maps and find your way to the facility. From there it's only a 5-minute walk.
For the training we have also arranged two extra venues all within 15 minutes bike ride or public transportation (tramline 19, direction Sniep)
The Amsterdam Tai Chi School:  Kerkstraat 441, 1017 HZ Amsterdam.
Muiderkerk: LInnaeusstraat 37, 1093 EG Amsterdam. (tramline 19, stop 1ste van Swindenstraat)
Flex: Kerkstraat 427, 1017 HX Amsterdam
HOW TO TRAVEL BETWEEN LOCATIONS?
BY BIKE (11 minutes)
If you can lend a bike (hiring is tourist-level expensive), that is by far the best cheapest way to travel. If you do, be aware of fast e-bikes passing you on the bike lanes. It is 3.1 km journey.
BY TRAM (15-20 minutes)
Here are the tramlines you can take between locations.
From the Kerkstraat walk to Frederiksplein to the tram stop
Line 19 (direction Diemen Sniep) and get off at the stop called 1st van Swindenstraat.
The Muiderkerk location is across the street.
Line 1 (direction Muiderpoortstation) and get off at the stop called Linnaeusstraat. You are now more or less in front of Koen and Gerrie's house.
Walk in the direction the tram is leaving and turn to left. You can now see the steeple of the Muiderkerk which is 150 meters away.Going back to the Kerkstraat is the same lines but in opposite direction;
Line 19 direction Station Sloterdijk, Line 1 direction Osdorp de Aker. They both stop at Frederiksplein where you get off and walk to the Kerkstraat.
Costs
if you are going to do this on a daily base, buy a so called anonymous ov-chipcard (oyster card) for € 7.50 and put some credit (e.g. €10-15)  on it. You can do this at Albert Hein supermarkets at the service counter. A single tram ride between locations will cost you € 1,55. Once you have the card is it easy. Check in at the entrance of tram (one bleep) and do not forget to check out when getting out (2 bleeps) You can lend each other's card, but not at the same time.

WALK (25 minutes)
If the weather is nice you can also walk the distance; it is around 2 km.
Muiderkerk
Kerkstraat 441
ACCOMMODATION
You are responsible for your own accommodation. Instead of booking a hotel, you can also take a look at Airbnb, www.airbnb.com. You can rent apartments all around the city through this website. Contact your Tai Chi buddies and book a nice apartment together. Last Winter Training a couple of our apprentices had a good experience dealing with Airbnb. So talk to your friends and book online. At their website you can find more information. Here is a list of hotels in the vicinity of the training location at the Kerkstraat.
Prices vary widely, depending on market conditions and the number of stars of the hotel. To get a competitive price we suggest you go to either www.booking.com and find the hotel you're interested in. Check the price for the room you want and then, instead of booking through either of these sites, contact the hotel directly, and ask for a 10-15% discount. As all hotels have to pay around 15% commission to these booking engine company's they will usually agree. Amsterdam also has a lot of hostels. On https://www.hostelbookers.com you can find more information and a lot of options.
POSSIBILITIES OF SUPPORT
We find it important that all apprentices feel that they are most welcome to join the training, even if there are financial constraints. Here are three ways to help you with that.
Apprentices who can lead an apprenticeship and/ or teach a PH /Sword class will be paid an hourly fee that will be deducted from their attendance fee. If you want to teach, send your request to our coordinator (t.b.a.)
Just like previous trainings we are always looking for volunteers who want to help during the training in return for a discount. It can either be a small or bigger contribution. If you want to help as a volunteer, send your request to: kkrikhaar@gmail.com
Thirdly you may want to consider the Bernie Dushman Scholarship Fund (BDSF). This Fund supports students/apprentices financially to attend a training. Scholarship Applications are available at the TCF website,  www.taichifoundation.org/scholarship-information. Applications submitted well before the start of the training are more likely to result in awards given the limited amount of funds available for scholarships and the time required for application reviews.
PHOTOGRAPHS VISUAL/AUDIO IMAGES&RECORDINGS
Any person who attends the WT 2023 grants permission to TCF to record his or her visual/audio images, including but not limited to, photographs, digital images, voices, sound or video recordings, audio clips, or accompanying written descriptions, and, without notifying such person, to use his or her name and such images for any purpose, including advertisements for future programmes and events. If you would prefer that your image not be used please let us know during on-site registration.
NB If you pay online you don't have to register here