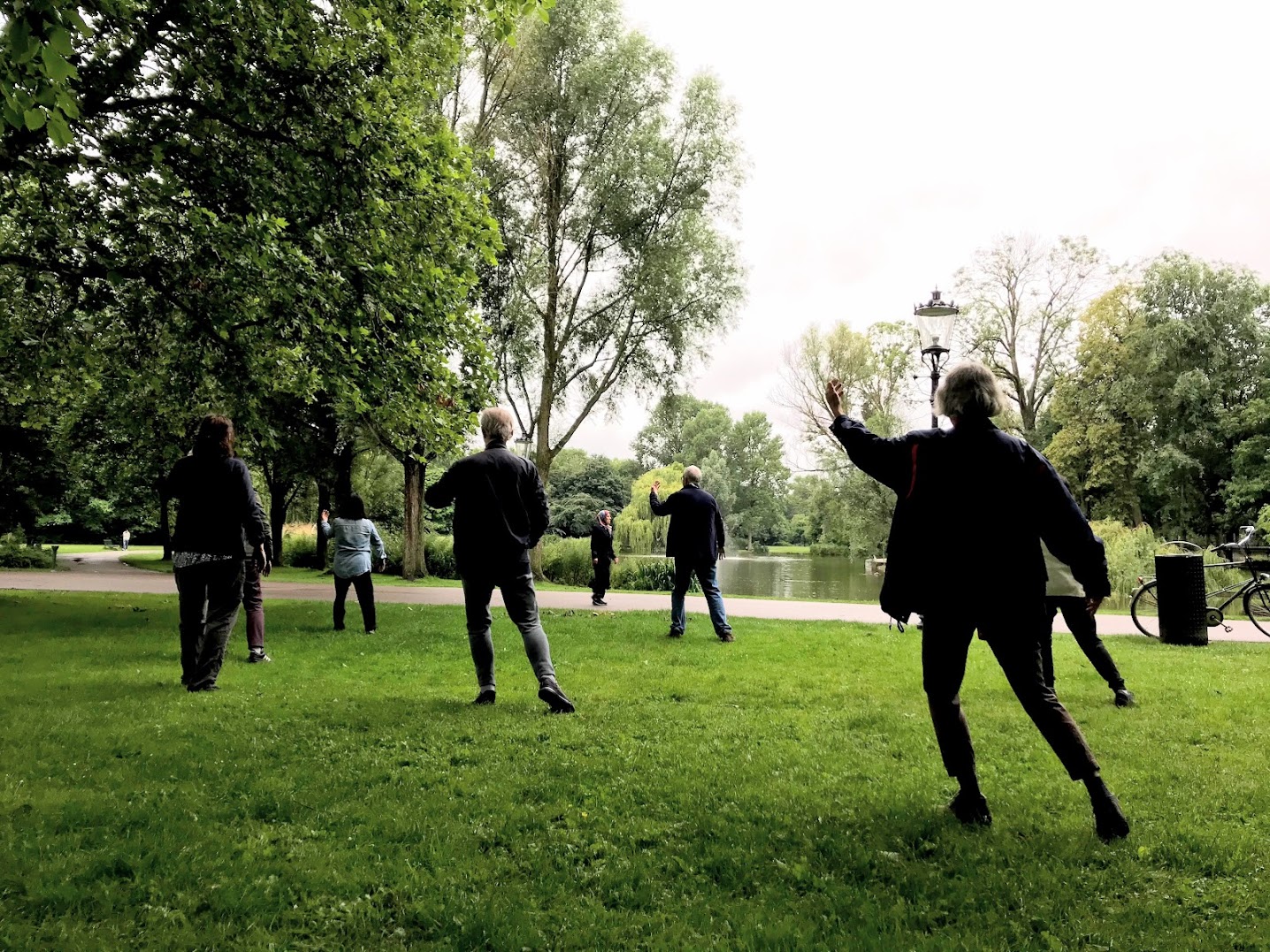 Tai Chi in het Park
Westerpark
Monday 19:30 : 20:45

Same location as previous year, at the bakery at the bridge.
Oosterpark
Wednesday 19:30 : 20:45
We gather at the tree opposite the music dome.
So walking from the entrance on the Linnaeusstraat opposite the 1st van Swindenstraat, the music dome is on your left, the tree on the right.
The sessions in the park will not be a "class" in the usual sense.
We offer this hour the opportunity to practice your form with a group. You will see that the practice is different with a group than when you do it alone. Attunement to each other, learning by observing and feeling. The teachers give points for attention for a round, do exercises from roots and branches of QiGong to deepen your form.
Workshops
If you would like to offer people of your organisation or just a group of friends a T'ai Chi workshop we will happily organize that for you. It's a great way to empty the head and get into the body and also to connect with and learn about both yourself and your collegues or friends. Experience has taught us that even working for just an hour or so with a group can bring about a quality and level of relaxation that most people have not known before. The workshop can be taught in our own location on the Kerkstraat in Amsterdam, in a public open space or any location to your liking. Recently we have organized these kind of sessions for LinkedIn, Dolby int, Nissan, the Nederlandse Bank, Randstad Holding and for Euro Tank.
You can reach us at Contact Form and we'll be in touch.
The School of T'ai Chi Chuan Amsterdam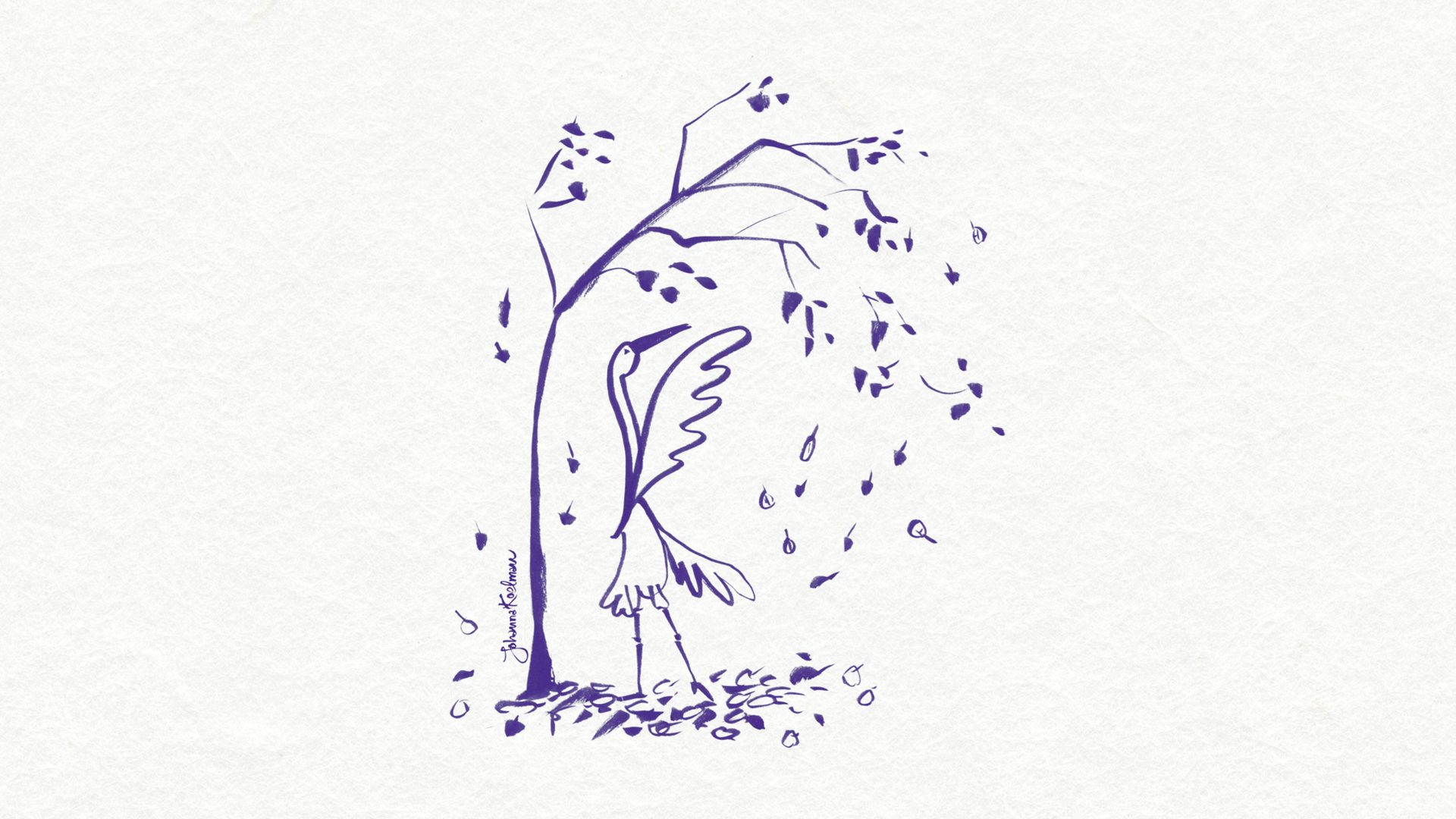 White Crane Breathing
Free Seasonal QiGong Tuning
 October 24 – November 14, 2021
Join us for this 22-day at-home qigong practice as you become the White Crane, experiencing the intake of Heaven with your breath, strengthening your defensive qi, and heightening your wellbeing.