The School of T'ai Chi Chuan Amsterdam
Mindfulness in motion
Tai Chi Chuan is an ancient Chinese martial art based on softness rather than strength, being studied for relaxation, health and self-defense.
Through Tai Chi, we learn a pattern of relaxation which releases the tensions that occur in our daily lives. Its gentle flowing movements are designed to re-establish the normal circulation of energy in the body. The more flowing the movement, the more directly the circulation of energy works to rebuild health.
Tai Chi as a meditation in motion promotes even respiration, balance and relaxation leading to feelings of being grounded, centred, relaxed, calm and at ease. The movements are slow, continuous and flowing. All it takes, is good teaching and perseverance on your behalf.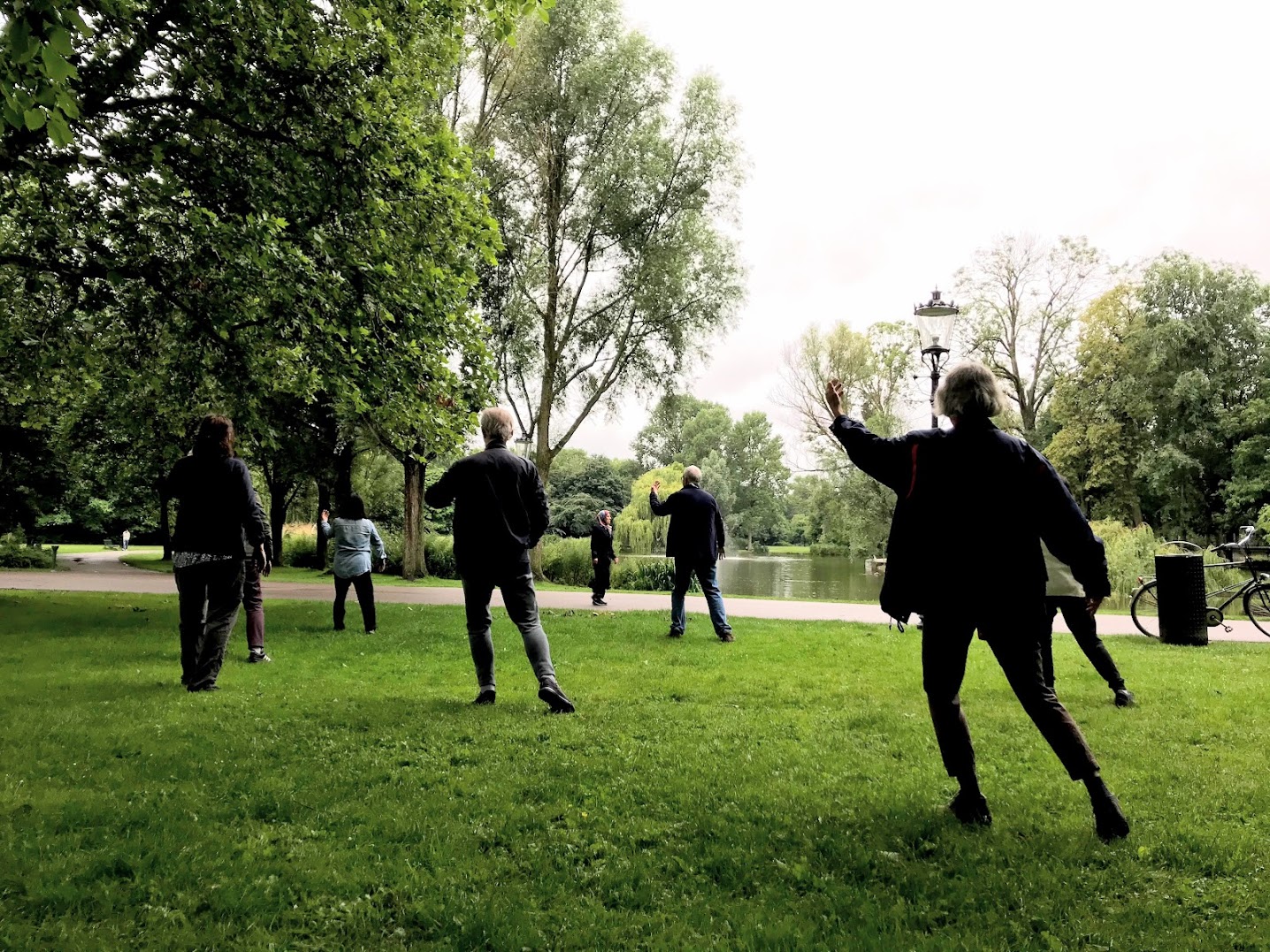 Tai Chi in het Park
Westerpark
Monday 19:30 : 20:45

Same location as previous year, at the bakery at the bridge.
Oosterpark
Wednesday 19:30 : 20:45
We gather at the tree opposite the music dome.
So walking from the entrance on the Linnaeusstraat opposite the 1st van Swindenstraat, the music dome is on your left, the tree on the right.
The sessions in the park will not be a "class" in the usual sense.
We offer this hour the opportunity to practice your form with a group. You will see that the practice is different with a group than when you do it alone. Attunement to each other, learning by observing and feeling. The teachers give points for attention for a round, do exercises from roots and branches of QiGong to deepen your form.